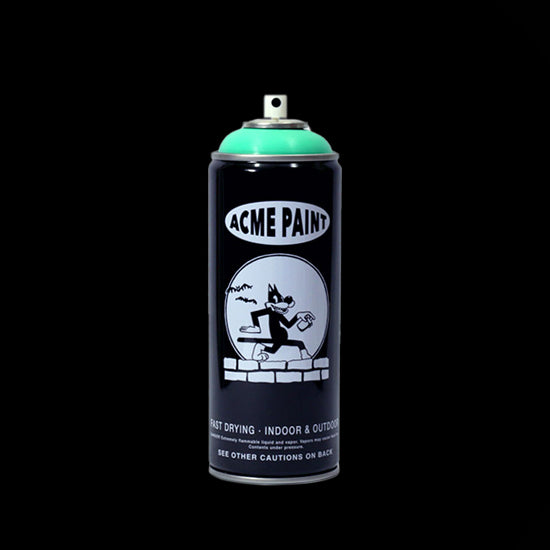 ACME Spray Paint
Save

$0.00
Save

$-5.70
Original price
$5.70
-
Original price
$5.70
Your graff game is about to level up - ACME is the premium, low-cost spray paint brand you've been waiting for.
Let me break it down for you. ACME cans deliver vibrant, long-lasting colors that are UV-resistant, so you can keep your artwork looking fresh for longer. And the quick-drying formula means you can keep working without having to wait around for your paint to dry before outlining your fill
But that's not all. ACME features a variable pressure female valve system that gives you complete control over the flow of paint. And let me tell you, that's a game-changer. It means you can create everything from fine lines to big, bold strokes with ease.
And get this, the ACME cans even come with a Lego Cap included. But you can always swap out the cap for even more control over your line size.
But don't let the low cost fool you, this is a high-performance formula that delivers every time. Wanna take your paint game to the next level? If so, ACME is the brand for you. Get yours today and start creating some truly epic artwork.

Affordable yet high-performance formula
UV-resistant and quick-drying paint
variable pressure female valve system
Includes Lego Cap