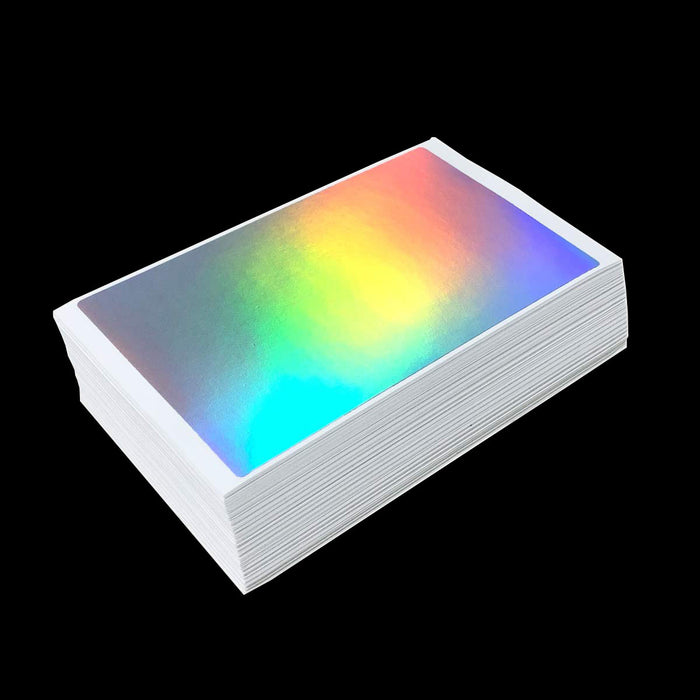 Holographic Blanks
Save

$0.00
Save

$-8.99
Original price
$8.99
-
Original price
$8.99
Looking for stickers that'll stay put no matter what? You're at the right place. Blankslaps are made from a thin, brittle material that's combined with an ultra bonding adhesive.
They'll stick to anything, even damp surfaces. And once they're stuck, they're stuck for good. You can't peel 'em off in one piece, which means they'll last for ages.
Blankslaps have easy peel tabs - applying them is a breeze. Unlike regular vinyl, they contour to uneven surfaces - you can stick 'em anywhere you want. They're perfect for textured surfaces like wood, concrete, and stucco.

The bond on these bad boys only gets stronger over time. So you can trust that they'll stay put no matter what.
Find out why over 5000 people have purchased and love our holographic slaps. Since 2018, i've sold thousands of these and never heard a bad thing.
Sticks to uneven surfaces

Sticks to wood, rust, concrete, rocks, and more

Works on damp surfaces

DIFFICULT to remove. Tools needed.

10x6cm (2.3 x 4 inches)

DON'T LIKE EM? MONEY BACK

GUARANTEE