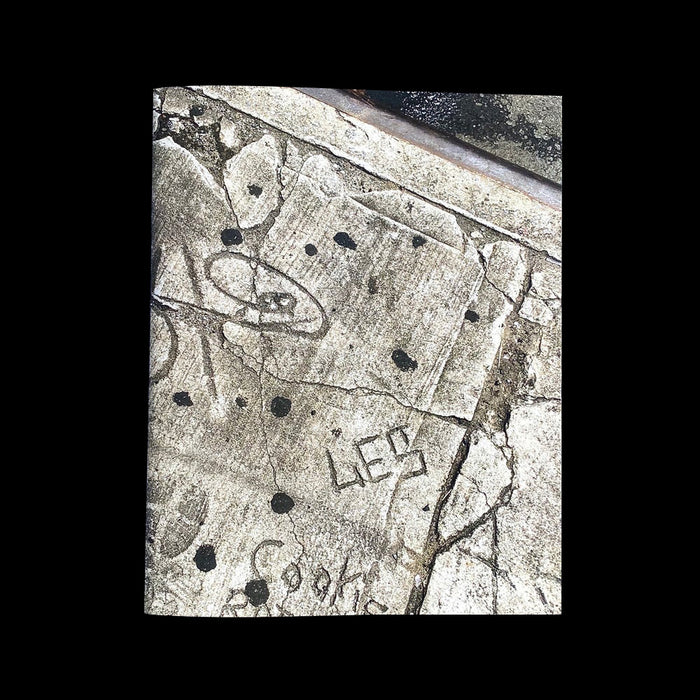 Concrete Evidence
Save

$0.00
Save

$-25.00
Original price
$25.00
-
Original price
$25.00
Concrete Evidence, the first of many new Carnage NYC titles of 2020, is the result of many years of obsessive documentation of the markings on New York's sidewalks, the names, drawings and silent exclamations that most people would never stop to notice.
Unlike other forms of graffiti, the appeal of wet cement is universal. While working on this collection of photos, I've witnessed grown men as well as a mother with a young child furtively look around the street before quickly crouching down to write their names into the wet cement. Consequently, while there are many familiar names in this book, I have also included other markings: Expressions of love, rage and pride as well as names dated to a time when graffiti itself was in its infancy. Dwayne may have never taken another tag after he scratched his name into the sidewalk on Canal St in 1980 and he may not even be alive today, but the mark he left behind is concrete evidence that he was there.
Among the writers included are BAK (RIP), KET, REVS, XSOUP, SENTO, ADEK, SEEDR, PASTE, SERIF, DEK, KATSU, PEAR, ABRA, KOOK, TROOL22, FALSE, NAVY8, HOWNOSM, FAUST, HERT, RATE, SHAUN, GUESS, MOOSE, ZATO and many others. Also included is a selection of photos of the work of Ken Hiratsuka, whose earliest one-line sidewalk drawings date back to the early 1980s.
Edition of 200 hand-numbered copies. 81 photos on 72 pages, 8"x10", saddle-stitched.